I lift up my eyes to the mountains—where does my help come from?
My help comes from the Lord, the Maker of heaven and earth. Psalm 121:1-2
We all need a little help sometimes and praise God we know who to go to for help. Need peace and calm, sing praises to God (Philippians 4:6-7). Need patience, pause and call on the Lord (Psalm 37:7). Need healing, apply the blood of Jesus (Isaiah 53:5). Financial difficulties, no problem with God, He owns it all! (Matthew 6:25-33) When we are weak, He is strong (2 Corinthians 12:9-10); when tears come just lean on Him, cry it out; He saves your tears (Psalm 56:8). Yes, God will supply all our needs according to His riches in glory by Jesus Christ (Philippians 4:19). Sadly, so many people don't know who to look to, they don't understand the depth of God's love. The heart of the King is love and we want to share His love everywhere we go.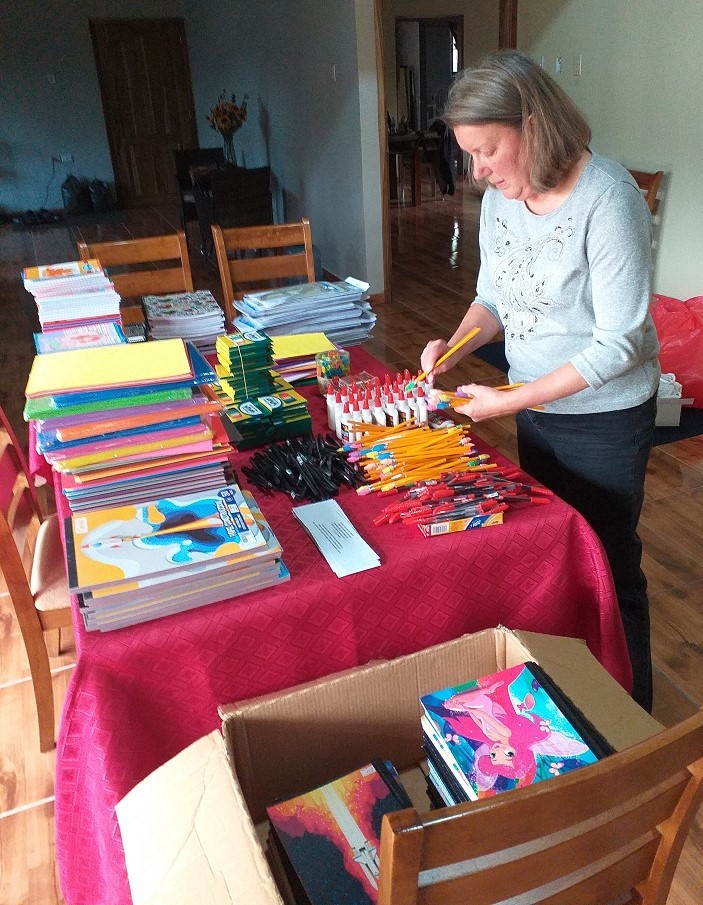 In March we were contacted by a Honduran friend concerning needs of a public school in the pueblo of Chogola. This pueblo is divided into 3 areas and has 2 schools. One school is for the kindergartners, the other is for grades 1-6. There are 77 children attending school, some of them have to walk 1 1/2 hours one way to school. Heart of the King Ministries was able to supply a pack of needed supplies for each child and the children, parents and teachers were thrilled to receive them.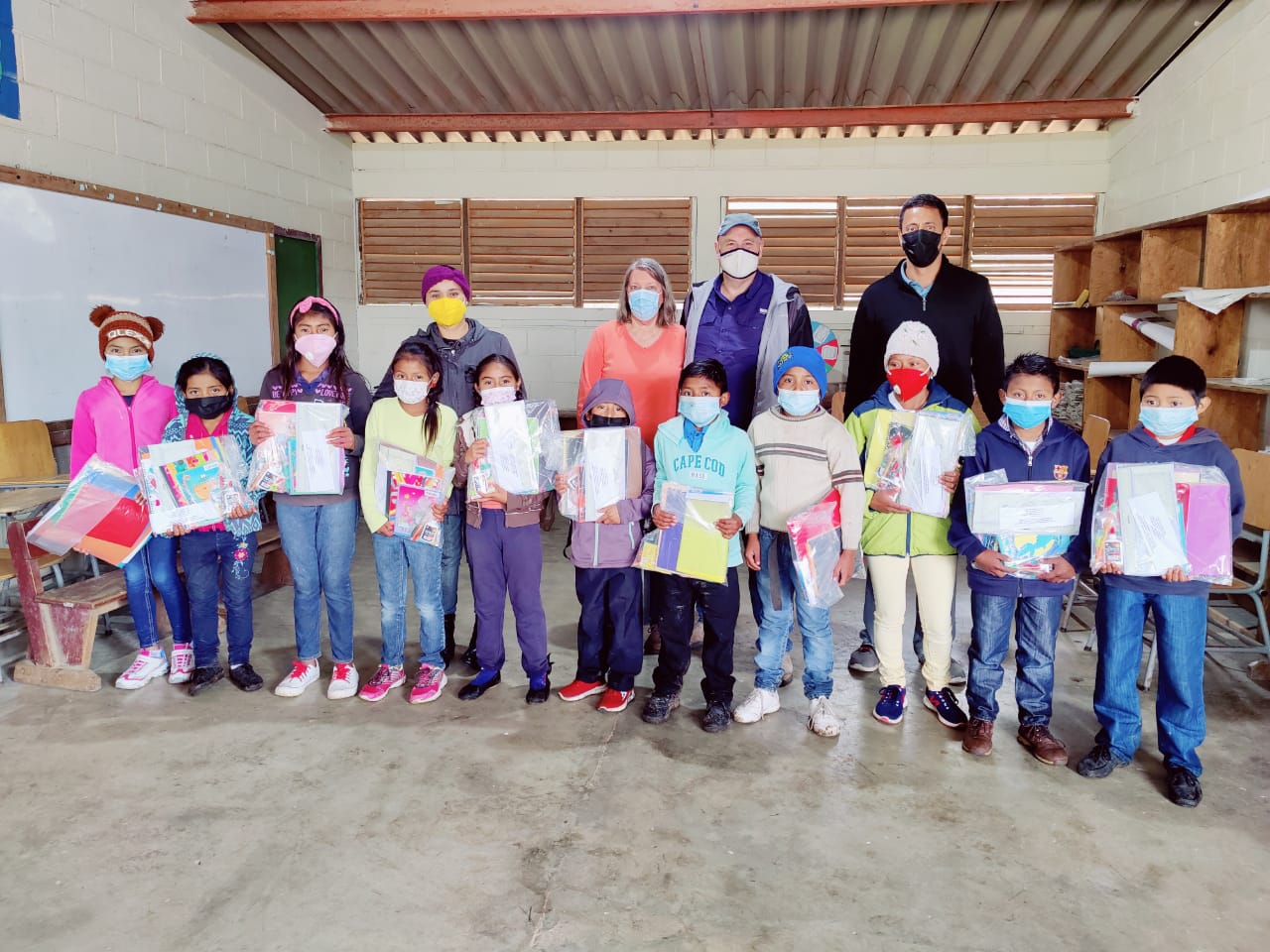 This pueblo is higher up in the mountains and does not have electricity or running water in the houses. There is one water tank that supplies water for the whole community with a pipe to the elementary school. Families near this school send buckets and jugs with the children so they can take water home for cooking, cleaning and baths. The other families walk long distances to obtain water from the tank or go downhill to a stream and bring water back to their homes. These families grow corn and beans but must wait until the rains come, late April or May to begin planting.
Life is hard but God is good. Shortly after our visit we heard that the government is installing electric lines to Chogola so their dreams of a better life are starting to come true. In each bag we placed a copy of Psalm 121:1-2. Before handing out the bags, Gene talked with them about depending on the Lord for the things they need and we prayed with them.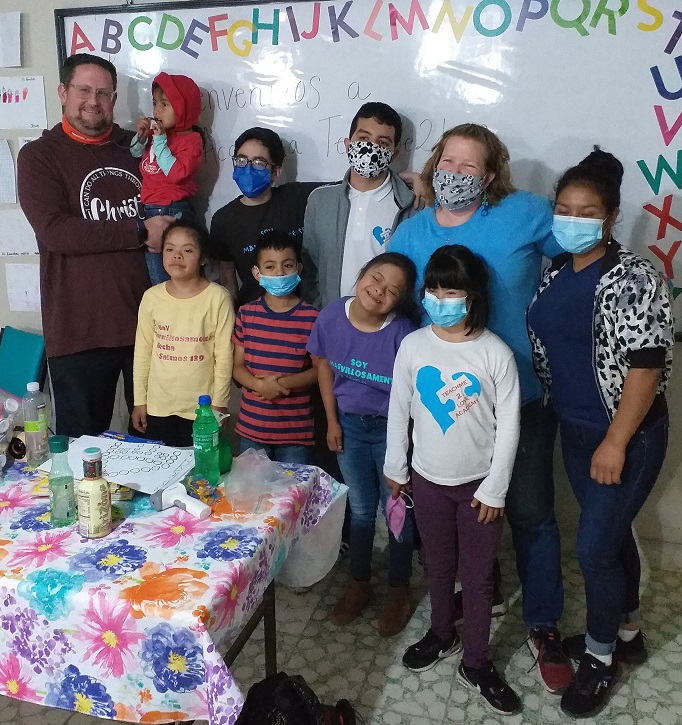 On Thursday's we are assisting our missionary friends who teach disabled children. The students there are so sweet! They are learning more each week. They love singing praise songs and motion songs, filling in their workbooks, printing numbers and letters and doing crafts. Through the skills and prayers of Jon & Alicia, these children are learning and growing stronger each week.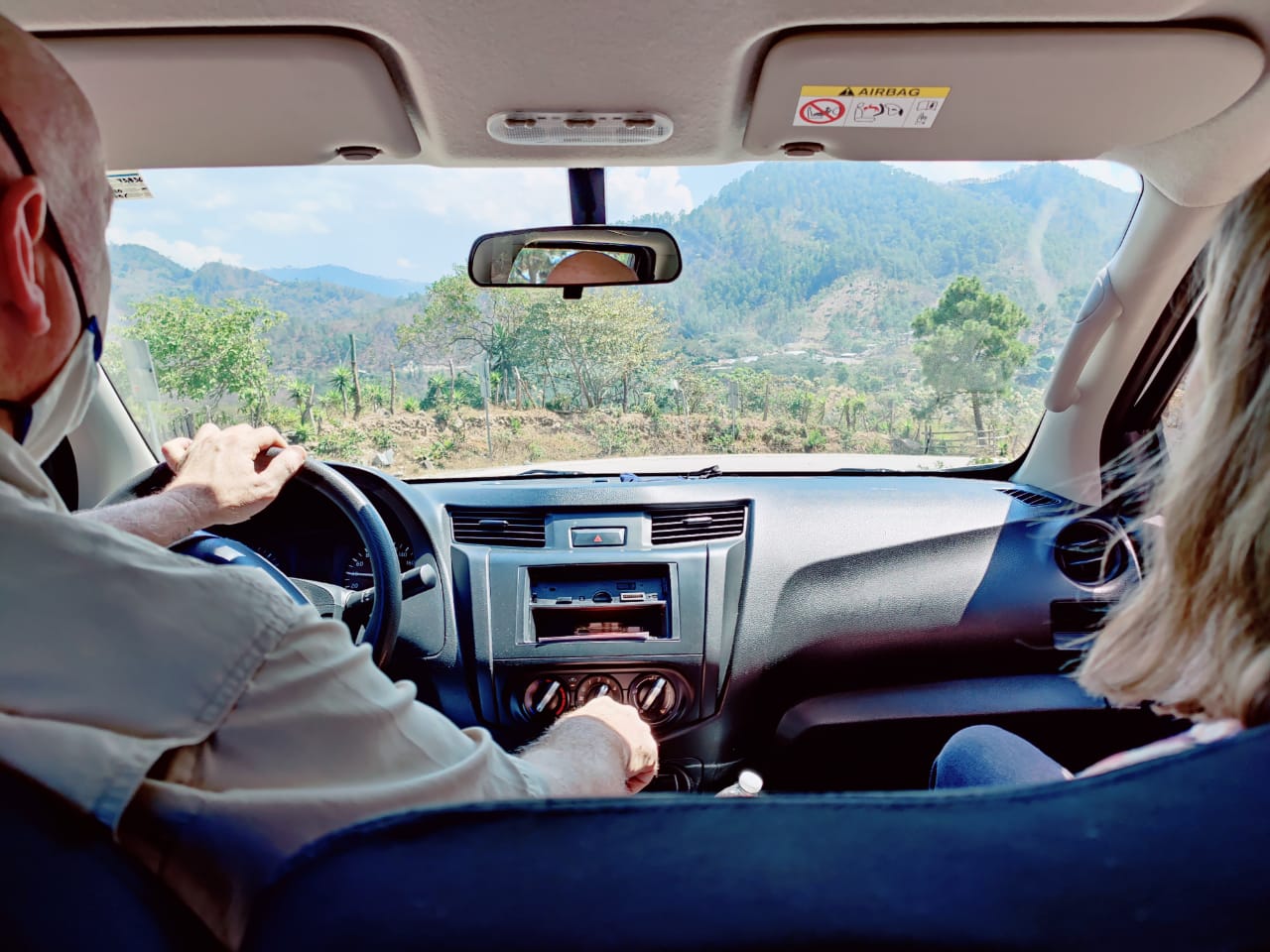 March was time for our truck to be taken in for service. Most of the mountain roads here are dirt and rock with lots of trenches and the city roads are filled with pot holes so keeping the truck in top condition is very important. We praise God for our truck and the opportunities to use it to help others; I believe that is God's plan! To get the truck checked out we must go to one of the larger cities. Mechanics here in town work on older vehicles and do not have equipment for newer vehicles.
As we started making plans to go to the shop in La Ceiba we talked with our friends that live there. They had been in the states for almost a year due to COVID and some other family situations, but were now returning for a short visit. We were able to make an appointment for our truck, go by the airport, pick up our friends and give them a ride home, stay a few days with them and get our truck checked out. The truck needed new brakes so everything worked out great.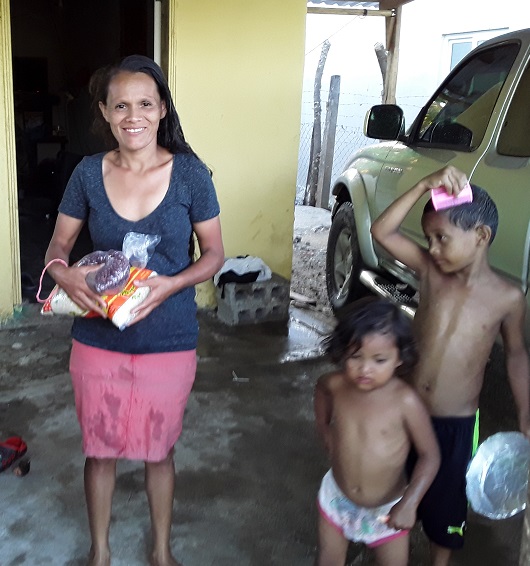 While staying with our friends we visited a local school helping to distribute school supplies, visited a nursing home & local pueblo where food was distributed and we helped to organize things around their campus. Serving God by helping others fills our hearts with joy!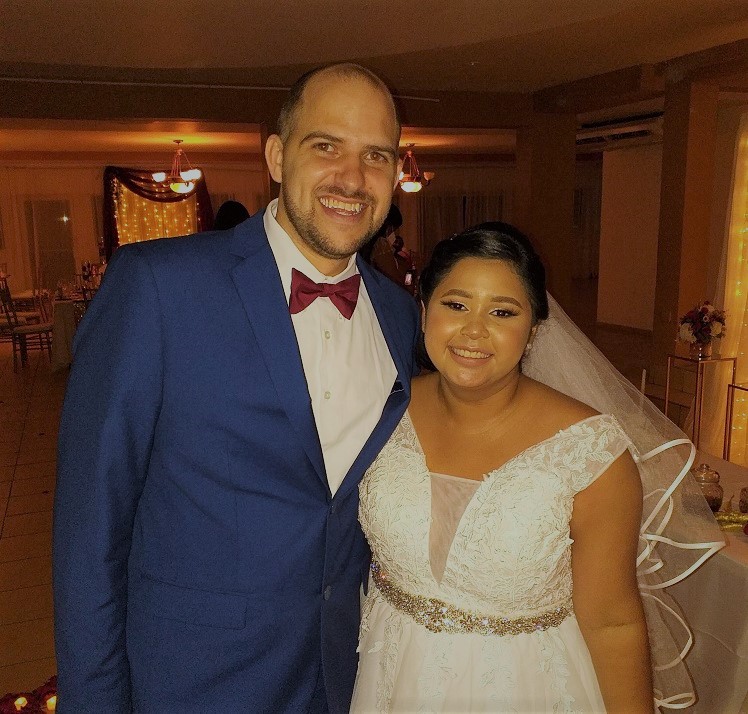 We also returned to La Ceiba in April to attend the wedding of our missionary friend Wes. It was a beautiful event and He now has a lovely wife, Lilly. While traveling to and staying in La Ceiba we had the opportunity to assist Whitefields Missons again. Our friends Allen and Vicky have lived in La Ceiba for many years. This past year because of Covid and some other family situations, they have spent a lot of their time in the states. On our trip this time we were able to carry some needed equipment from San Pedro Sula to their campus. While there we also spent time with Vicky's father, Billy.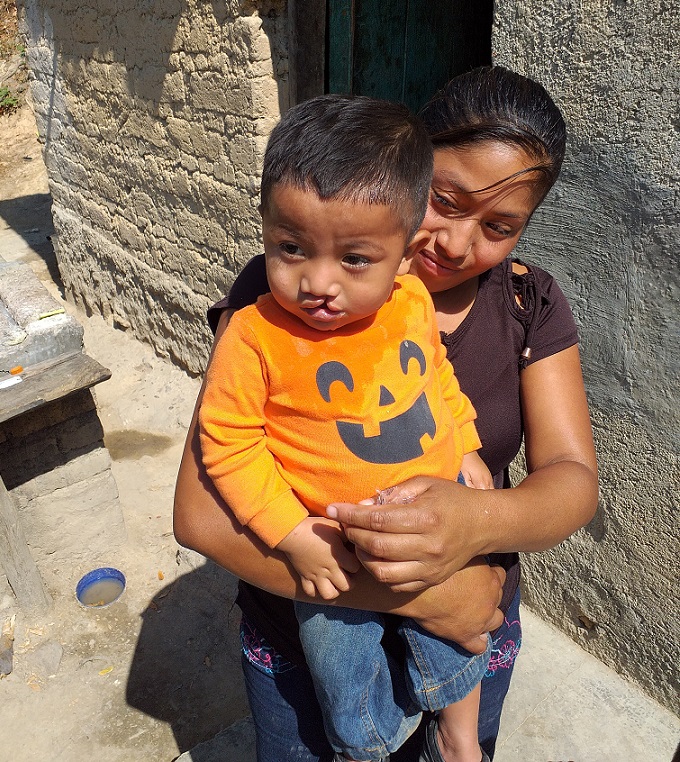 We made contact with a family whose son is having surgery to repair a cleft palate in May. This little boy is about 19 months old and full of life, he was busy exploring the bags of food and hygiene items given to the family and found some clothes pins. He became occupied and content playing with the bag of clothes pins. We talked with the family, prayed with them and gave them a Bible. The family will travel about 4 hours by bus to have the surgery done so join us in prayer for a safe trip, successful surgery and that as they read the Bible, they will realize the goodness of God and accept him as Lord. Surgery is scheduled for May 16.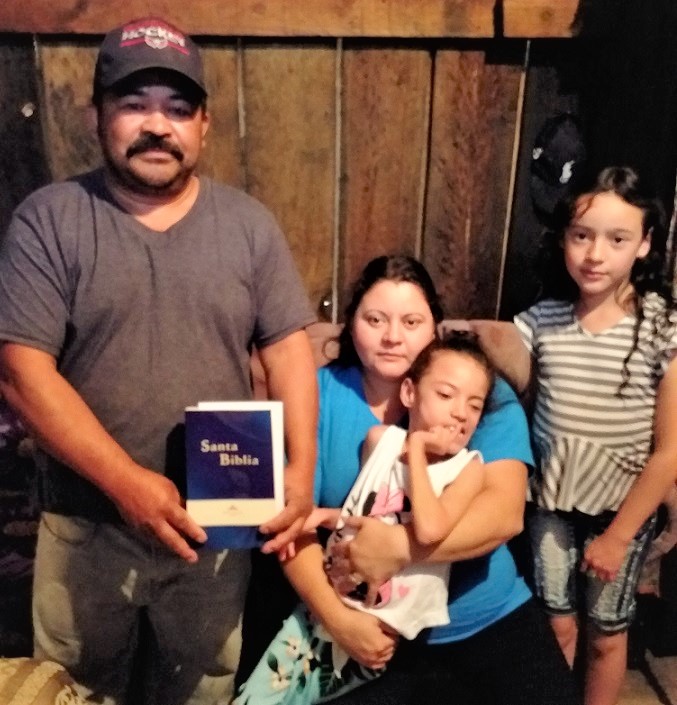 We now have a good supply of Bibles to hand out. The distribution has been slow as we continue our plans to work with a remote pueblo. The plan is to use the Bibles to help establish a connection and opportunity for conversation with the people. As our plans continue to develop, we are excited about getting the opportunity to be more involved with a specific pueblo.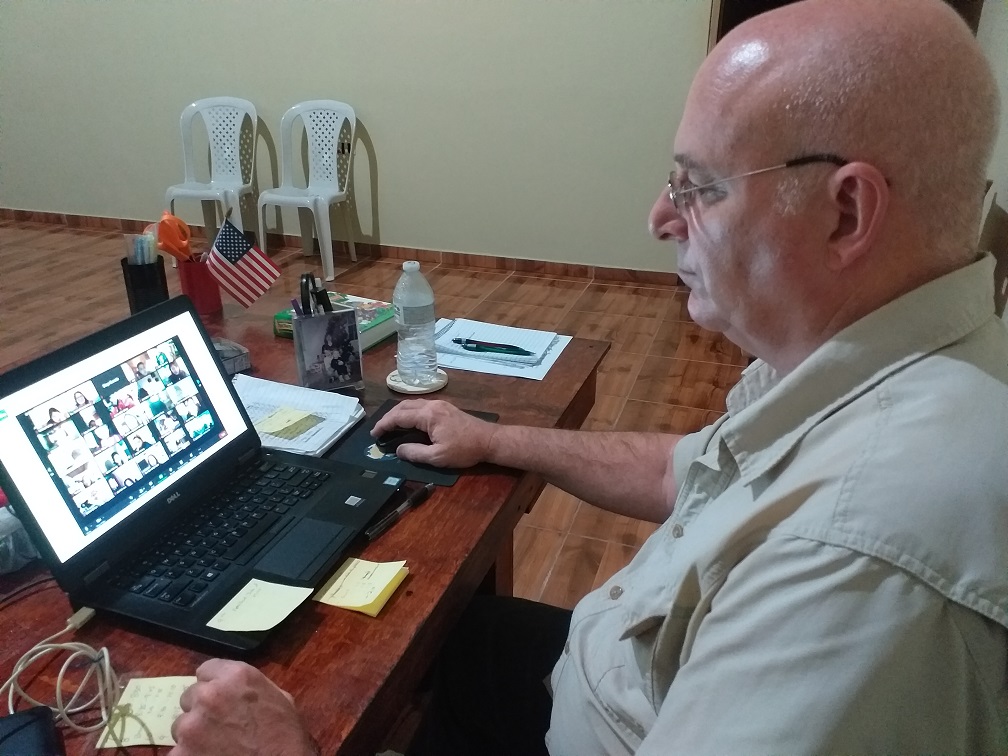 Gene has one more month of teaching school this year. Lessons this year have been on the topic of Who is God. The last half of the year is covering the Trinity; Father, Son and Holy Spirit. The students have been taught the roles of each and the importance in recognizing and depending on all of God's attributes. The responses from the students have been awesome as they explain their thoughts and beliefs in God.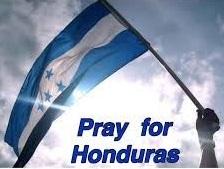 We hear the COVID virus is still very active here in Honduras. Vaccines are not available for most although word is the high government officials have been vaccinated. Restrictions are still in place here: groups can be no larger than 10 people, masks are required outside of your house or car, hand sanitizer is used before entering any building and you walk through a disinfectant to enter most businesses. We continue to praise God for good health and strength for each day.
Elections will be coming up at the end of the year, join us as we pray for the right people to fill these offices; good God fearing persons that can lead Honduras to a better future. Our help and help for Honduras can only come from the Lord.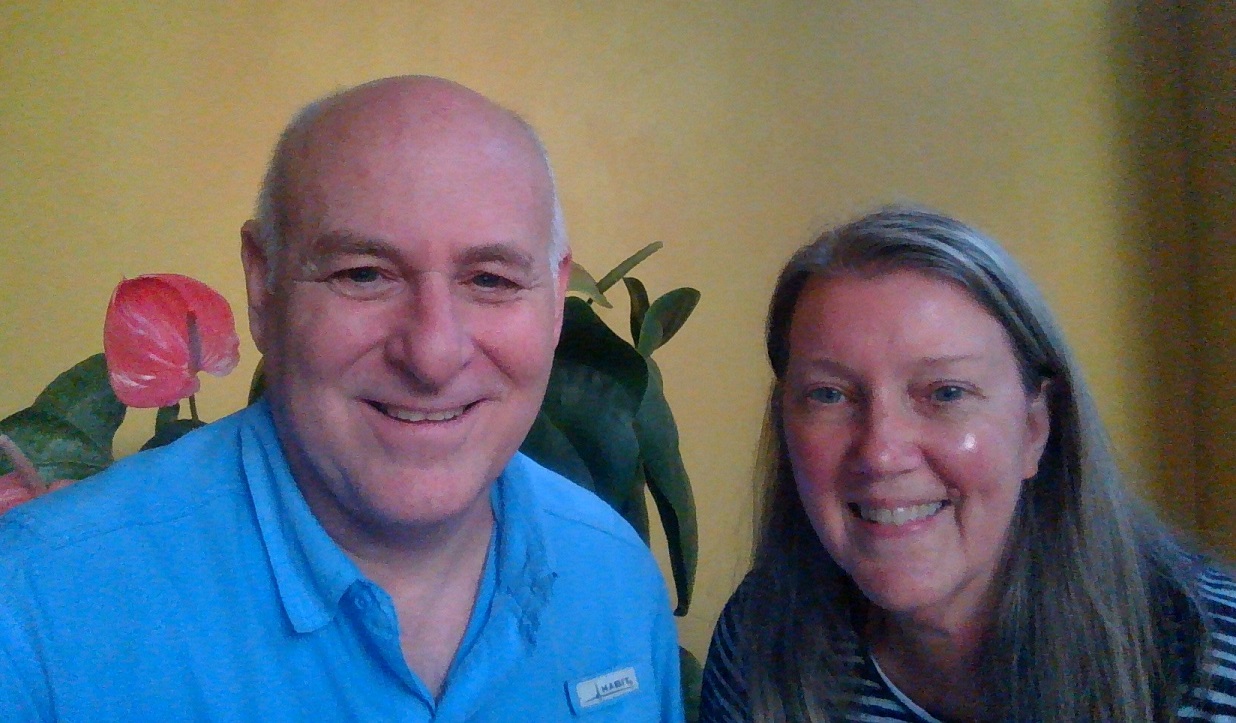 If the Lord leads you to support our ministry financially, all gifts are tax deductible and should be mailed to:
Heart of the King Ministries
115 Creden Pl
Alabaster, AL. 35007
Checks should be made payable to Heart of the King Ministries.
If you would like to use a credit or debit card or your PayPal account,
PayPal is available on our website at this LINK.
Click this LINK to view our Honduras photo galleries (newer photos appear toward the bottom of the individual galleries).