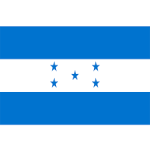 We now are residents of Honduras! What exactly does that mean, you ask?  It is like an extended visa or green card. With a regular visa a person is allow to stay in the country for up to 90 days then they have to leave and stay out for 72 hours. When they return they get a new 90-day visa and repeat the process. Leaving the country every 90 days can be expensive and inconvenient for missionaries. Now with the residency card we can stay for up to 5 years, come and go when we want and will only have to get a renewal of the card annually in a local government office.  Also, with this card we can open a bank account, life will be easier with a local, in country bank account.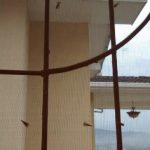 In the beginning of May we started seeing bugs. We have not seen many bugs down here so this was a surprise, not a good surprise either since I really don't like them in the house. Bugs crawling in the floor, buzzing through the air, climbing up the curtains, not tons of bugs but 5-10 a night. We could hear them flying around-buzz buzz, running into a wall-smack, laying on their back-buzz buzz trying to turn over and get away. Looking closer at them we noticed they were like June bugs, not harmful just annoying. Yes, we killed a few, flushed a few and shooed some out the windows. Then we had a major rain storm, the first since we returned in February.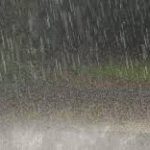 Rain began pouring down one late evening, it was loud on our tin roof. When it let up as I was washing dishes I looked out the window, there was a huge swarm of bugs attracted by the kitchen light, hundreds just outside our window. We had been told to expect these flying swarms, they would come after the first rains and were a sign that it was time to start planting the crops. Some got in the house, we found lots of wings underneath the window where the bugs crawled through the cracks and also found wings on the floor throughout the house, we never saw the bug bodies, just wings. This is such a mystery, where did the bodies go?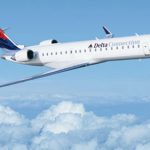 School has been busy and we are still learning and enjoying our time there. We don't have a truck but we have learned a lot during the process of looking for one.  Here, there are some things you don't find out until you are ready to do them, so there is more paperwork we need and can only get it, in person, in our home state!  We will be coming back to the states mid-June and should be able to get things done that will take care of this issue and hopefully when we get back to Honduras we will quickly find a truck. While in the states, we plan to visit friends, family and attend the Charis Summer Family Bible Conference.  We hope to see many of you during our visit but are sad that we will not have time to see everyone.  Thanks for all your prayers for us to get a truck, the timing was just not right but God filled us with patience and has a great plan for our future.  I don't think it will take us forty years to get to our promise land but we will wait and learn and grow until we reach that place.  Along the journey we will continue planting seeds, encouraging others and listening for God's voice of guidance.  Please continue to pray for us and our ministry.  We feel God is about to open the flood gates and let the water of life flow throughout Honduras.  May God continue to bless each and every one of you.
Gene & Robin Willis
If the Lord leads you to support our ministry financially, all gifts are tax deductible and should be mailed to:
Heart of the King Ministries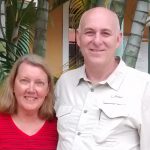 115 Creden Pl
Alabaster, AL. 35007
Checks should be made payable to Heart of the King Ministries.
If you would like to use a credit or debit card or your PayPal account,
PayPal is available on our website at this LINK.
Click this LINK to view our Honduras photo gallery (newer photos appear toward the bottom of the gallery). We will continue to add photos to this gallery.