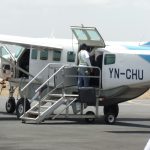 On Tuesday we flew on a tiny, single engine,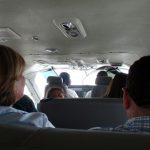 twelve passenger plane, one and a half hours NE of Managua to the town of Waspam.
This week has been spent ministering to the indigenous Miskito people of Nicaragua.  This area is known as the Miskito coast.  We have done home to home evangelism in three communities and there have been 23 salvation/rededications.  Praise the Lord for His work with these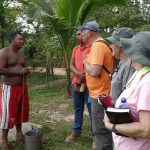 people.  There has also been two opportunities to speak. Once to a group of pastors and local church members at a church service and once at an evening crusade meeting in the street.  There is such hunger, need and opportunity for the Lord in this area of Nicaragua.  We will leave on Tuesday and go back to Managua to wash clothes.  The creek was inviting but we didn't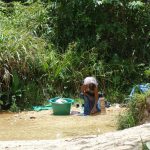 have a wash board or large rock.  We are having fun although none of us speak Miskito.  Our interupter is very helpful.  It is the dry season here so there are no mosquitos.  The weather is warm but there are constant cool breezes that keep us comfortable.