We recently returned from the Dominican Republic.  Charis Bible College requires all 2nd year students to take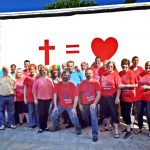 a mission trip, we were asked to be interns on the Dominican Republic trip.  With 20 students and 2 staff members and the 2 of us, we went to the DR and ministered to hundreds of people through skits, puppets, testimonies, sermons, songs and smiles.  The response was amazing with many salvations, healings and freedom from past hurts. Praise the Lord!  It was a pleasant 80 degrees with no rain, just sunshiny days.  Now we're back to school and snow – but we love it!
School is progressing along, just a few more months until we finish. But first, we will go to Nicaragua for six weeks to put what we have learned into practice and get a real feel for missions.  We will leave on March 23 for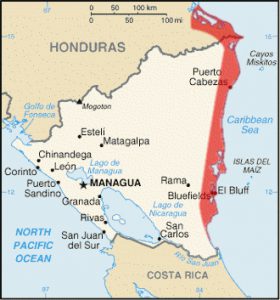 Managua, Nicaragua.  There we will stay in the homes of church members while working with Every Home for Christ Missions.  Their purpose is simply to get the gospel into every home in the world.  Look out, they are now working in the USA!  Maybe you will get a visit or a copy of the gospel in the mail.
We ask that you help by covering us in prayers.  We and another lady, Connie, who is in our class, will be taking this step out seeking direction for our lives.  We are excited to be taking the love of God to some who have never heard, to others who have grown cold and even to those that may not be interested.  We just want them to know there is hope in this world and a better life available in the next world.
For those who have financially supported us on our Nicaragua trip, we thank you!  Our trip is paid in full.
Following our six week trip we will return to Colorado to begin packing up things in our apartment, then head south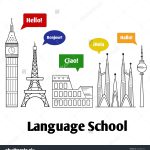 to visit family and friends in Georgia and Alabama.  After our visit, we will return to Colorado to finish packing and storing our things, turn in our apartment keys and then we will head off to Central America to attend a Spanish language school for 3-6
months.  Hopefully we will learn fast!  This will cost $500 – $800 per week, all inclusive (school, room and board).   Please pray, and If you feel the leading of the Lord to support us in this endeavor, see the information at the bottom of the page.
Where would we be without the Lord on our side?  Our desire as "Heart of the King Ministries" is to go and share His heart of love with others.
Blessings
Gene & Robin Willis
Contributions for this work are tax deductible and should be mailed to:
Heart of the King Ministries, P.O Box 4018, Woodland Park, CO. 80866-4018
Checks should be made payable to Heart of the King Ministries.
If you would like to use a credit or debit card, PayPal is available on our website (www.heartoftheking.org/donations).