The 2022 Q4 newsletter was lost due to a technical error on the website. It was originally published the first week of January 2023. This is a re-publication.
2022 is over; a new year, 2023, has begun.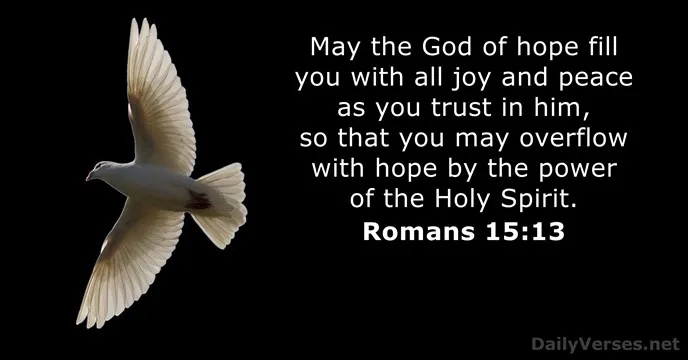 Our hopes are high as we labor in Honduras to share the Word of God and bring hope to all we meet. In this newsletter we will catchup on some things that have happened since the middle of the year.
Click any photo to enlarge.
In July we went back to the states where we visited family and friends in Alabama and Georgia then drove to Colorado to visit friends and attend the "Healing Conference" at Charis Bible College. We attended Charis for three years from 2014 until 2017. Our visits were wonderful and our faith was strengthened to know God cares so much for His children and wants us to live in health.
When we returned to La Esperanza, we learned that the Men's Recovery Center had management problems that we could not be associated with. So all missionaries suspended ministry at the center until serious issues could be corrected. This was a sad realization for us but our prayers continue for the men and leadership since this program is very needed in the La Esperanza area and was having good success with many men. This new year should bring new beginnings for the recovery program; our hopes are to join back in with Gene teaching the men about the love God has for them and the opportunity to live a life dependent on God not drugs or alcohol.
September brought Dia del Niños, Day of the Child. This is the biggest holiday of the year in Honduras. It is a day where children are honored with parties, games, pinatas, and gifts. We and several of our missionary friends visited the village of San Marcos where over 300 children gathered for a day of fun. The children were divided by grades and the games began. There was so much laughter, everyone had a great time. The adults were gathered together and the gospel was shared with them where many received the good news. We praise God for every opportunity to share His word because many have never heard. Lunch was served to the kids and adults then we had cake, a real treat! Next, the families were lined up as food and toys were distributed. So much excitement, no one wanted to leave.
Also in September, we attended the HFMM missionary conference in the city of San Pedro Sula. HFMM is a ministry we are a part of that helps with legal matters, residency and connecting fellow missionaries. We connected with many friends we have met over the years drawing from their experiences and sharing our experiences. While it is a time of relaxation we are still learning and growing.
October finally arrived! We had been planning for a visit with our former teachers from Charis Bible College, Dr. Delron and Peggy Shirley. Their ministry is "Teach All Nations Mission" and they travel around the world teaching Pastors, leaders and women more about their role as Christian Leaders. The week was busy with a visit to our church, a speaking engagement with local women, an evening encouraging local missionaries, purchasing and packing food for distribution, night service at a local church, a visit to the local prison, a fun morning with Teach Me 2 Love school for special needs children, a full day conference with over 50 local Pastors, Leaders and their spouses ending on Saturday with a breakfast for the mothers of the students at Teach Me 2 Love. Dr. Delron & Peggy also met individually with fellow missionaries to talk and encourage them.
It was a very busy week but filled with so much love, encouragement and hope! We praise God for this time and the opportunity to host such a godly couple and allow them to give hope to all they talked with. Oh yes, after we visited the prison, we were given an opportunity to return and minister on a scheduled basis. Paper work is in the process and Lord willing with approval, Gene and other missionaries in the area will be ministering at the prison in 2023. When you pray for us, please pray for this opportunity, with over 300 prisoners, teaching the Word is very needed.
Our missionary and long-time friends of Whitefields Ministry in La Ceiba Honduras hosted a pastors and leaders conference at their campus. They asked us to come help and we gladly did so. They hosted and honored over 50 pastors and leaders from all over Central America. It was a great time of fellowship and learning for each of them.
Gene and I assisted with preparation of food and doing the little things that need to be done each day. We were blessed to participate with such great men and women of God at Whitefields.
The church we attend, Iglesia Amor Que Redime (Love that Redeems), is still going strong. There are several new members that participate and enjoy the teaching of Pastor Jon. Jon and Alisha do a fantastic job of bringing hope and encouragement to each of us. May God continue to use this ministry to change the community and bring the hope God has for us.
God truly loves the children of Teach Me 2 Love! (school for special needs children) These kids are so sweet and loving and recently the city provided a playground next door to the school with brand new equipment where the children can play and exercise! They love it! The playground is closed during school hours so that the children can have access to the full area. Alicia and Jon work patiently and hard with the children and the results are amazing.
One girl is now attending the public school in 3rd grade; another 13-year-old girl said her first words in school this year and her sister says she talks a lot at home – praise God! One teenager is now standing and walking as she hold on; many of the very active children are calming down, sitting and participating in daily activities! These are true miracles and the families are so thankful! We know and have seen that nothing is impossible with God.
We continue to work with Team Solheim and the teens they are ministering to. Through teaching and games, these kids are learning to work together, depend on each other and they get to laugh and have fun with each other. Some of the children are beginning to ask questions about Christianity and their purpose for living. What an opportunity to share God and explain what the Bible says. This is a critical age and they need the hope that only God can give them. Please continue to pray for this ministry.
How can we write a letter without mentioning our truck, a true gift of God! We have been able to help a missionary couple move to a new and bigger house, one without mold; such a blessing for them! And we helped another missionary move into a different apartment with less noise. Believe me, most people do not like to move but there are times when it is necessary. Praise God we can help make the move a little easier.
Masks, ugh! Yes, there are still some places in Honduras that require you to wear masks and use hand sanitizer if you enter their store. And if you travel to Honduras, you still have to have a negative COVID test to enter the country. The government is looking at ending these rules but are taking their time in doing so. We are thankful that COVID has not been very active in our area and pray for protection from any disease or sickness that causes such havoc.
We are currently in the states visiting family and taking care of personal business but are looking forward to returning to Honduras soon. Our hope is high, our joy is full as we continue to depend on the Holy Spirit to lead us in the upcoming year of 2023.
God bless you all and fill you with peace and joy! We love you.
Now the God of hope fill you with all joy and peace in believing, that ye may abound in hope, in the power of the Holy Spirit.
If the Lord leads you to support our ministry financially, all gifts are tax deductible and should be mailed to:
Heart of the King Ministries
115 Creden Pl
Alabaster, AL. 35007
Checks should be made payable to Heart of the King Ministries.
If you would like to use a credit or debit card or your PayPal account,
PayPal is available on our website at this LINK.
Click this LINK to view all of our Honduras photo galleries (newer photos appear toward the bottom of the individual galleries).