For I know the plans I have for you, declares the Lord, plans to prosper you and
not to harm you, plans to give you hope and a future. Jeremiah 29:11 (NIV)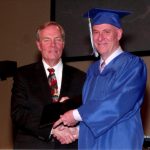 Gene was born and raised in Gainesville, GA.  He was saved at age 8 but as a teen ager strayed away from God.  He became a computer programmer and was very content.
Robin was born in Weaver, AL and saved around the age of 8.  After moving to Georgia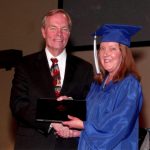 she went to work as a computer operator in the same company as Gene worked at.
Some say fate but we say God.  God brought our paths together.  After working for the same company for about 10 years we finally met and started talking.  We married in June, 2002 and started attending church at Free Chapel in Gainesville, GA.  Soon we discovered our mutual interest in missions and in 2003 took a mission trip to Guatemala.   The next 3 years we did mission trips to Argentina, Honduras, back to Guatemala then to Peru.  In 2006 we became "team leaders" for the Free Chapel Peru mission trips.  We were hooked.  We led 14 trips to Peru and have done a total of 33 mission trips in the last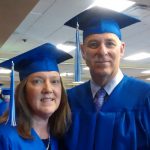 15 years and this is truly our passion and calling.  We wanted to go to the mission field full time but did not get a release in our spirits.   The Lord led us to go to Charis Bible College in Woodland Park, CO.  This school had a third year mission track specifically to prepare students for mission work.  On May 10, 2017 we graduated the third year mission program and will be going to language school in Honduras to learn Spanish in July.  Our future is in God's hands, He is leading us one step at a time.   Our hearts are to reach the lost and teach those who have a desire to grow in Christ wherever God leads us.
Gene & Robin Willis
Click HERE to see the countries where we have ministered.