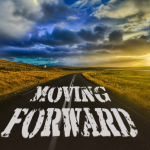 The move is on.  We returned from Nicaragua, graduated mission school, visited friends and family in the Southeast, returned to Colorado, packed up almost everything for storage, packed bags for Honduras, packed the car to drive to the Southeast again, cleaned the apartment and turned in the key, returned to the Southeast to store the car in Alabama and to board a flight to Honduras.  That is the quick version of our life from May 5th to July 3rd this year.
Now a little more detail.  As previously mentioned in the last post, Nicaragua was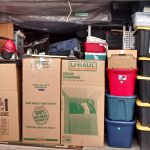 amazing and stirred our hearts.  Upon returning, everything went into fast forward. Graduation was the week after we returned.  Everything went well and we enjoyed the experience with our classmates.  After graduation, we drove to Georgia to be there for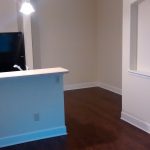 family birthdays and visited Alabama to spend time with more family.  As soon as we returned to Colorado, we rented a storage unit and started gathering things to store from the apartment. Sorting through everything was very time consuming.  We wanted to be sure to store only the things we needed to keep and then give the rest away.  Although, there was one caveat to our decisions.  Some things needed to go to storage, some things needed to be given away, but do not forget, some things had to be packed to go to Honduras.  Well, we did finally get everything in it's place but there was no time for rest.
It was now time to clean.  The apartment looked good as new when we completed and turned in the key.  Wow, no rest for the weary.  Back in the car for the 1,400 mile drive back to Georgia.  A couple of days with the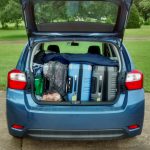 Willis family then off to Alabama to store the car during our six month adventure.  Robin's brother will take us to Birmingham where we fly out on July 3rd. As we get to Honduras there will not be much time for rest.  After a couple of hours waiting at the bus terminal and a couple of hours bus ride, we will arrive at Siguatepeque. This is where we will be until Christmas, studying language and culture at the Honduras Spanish Institute. We are planning to attend the annual Fourth of July celebration at the school on the 4th.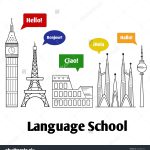 We hope to make some new friends and get a good start to our next six months.  Then the next morning, July 5th, we start our first day of language school. This is an exciting time for us and we are looking forward to what the Lord has in store for us and how He plans to use us for the Kingdom.
Thank you all for your prayers, financial support, encouragement and love.  We plan to keep you updated with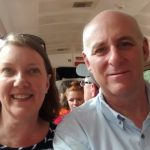 what we are doing by posting monthly on our web site.
If you feel lead to support our ministry, all gifts are tax deductible and should be mailed to:
Heart of the King Ministries, P.O Box 4018, Woodland Park, CO. 80866-4018
Checks should be made payable to Heart of the King Ministries.  If you would like to use a credit or debit card, PayPal is available on our website (www.heartoftheking.org/donations).  Continue to visit our web site at www.heartoftheking.org to follow the ministry work.
Blessings
Gene & Robin Willis